Parkinson's disease is one of the most common degenerative disorders of the central nervous system, only second to Alzheimer's disease. An estimated seven to ten million people have Parkinson's disease worldwide, and each year in the United States, approximately 60,000 Americans are diagnosed with Parkinson's. Interestingly, more men than women are affected by this disease, although age is the apparent risk factor for each. Additionally, early-onset Parkinson's disease can begin by the age of 50, but most people develop this disorder around age 60. If you have aging family members, it's best to understand the full complexities of Parkinson's disease and how you can help.
The Peristyle Beau West is an all-memory care community located in Mandeville, Louisiana. We specialize in treating patients with all forms of memory loss, including those suffering from Parkinson's disease. Please contact us today to tour our state-of-the-art community and meet our team of expert caregivers.
Causes of Parkinson's DiseaseThe area of the brain that controls movement in the body is called the basal ganglia. When nerves in the basal ganglia die or become impaired, they cannot produce the same amount of dopamine, causing mobility restrictions, lack of function, and potentially Parkinson's disease. These critical nerve cells help the body with the following functions:
 Dopamine production
 Initiating and smoothing out voluntary muscle movements
 Suppressing involuntary movements
 Coordinating changes in posture

Those with Parkinson's will also lose nerve endings that produce the chemical norepinephrine. This is the primary messenger of the sympathetic nervous system that controls heart rate, blood pressure, and other bodily functions. The loss of norepinephrine causes irregular blood pressure, fatigue, and decreased food movement through the digestive tract.
This disease will occur randomly in most cases, but some instances are hereditary, and a few can be traced back to genetic mutations. It is now believed that Parkinson's disease happens through a combination of genetic and environmental factors.
Parkinson's Disease SymptomsIt's easy to misdiagnose Parkinson's as many symptoms are similar to the effects of normal aging. Additionally, symptoms might vary from person to person, so it's important to have your elderly loved one examined by a physician before drawing any conclusion. Nonetheless, below are the four main signs to look out for to determine if your elderly love suffers from Parkinson's disease:
Tremor or trembling in the arms, hands, head, or jaw
Stiffness of the limbs
Slow movements
Impaired coordination and balance

Less common symptoms of Parkinson's disease include the following:
Depression or other emotional changes
Difficulty swallowing, speaking, or chewing
Urinary problems or constipation
Skin problems
Sleep disruptions
Memory loss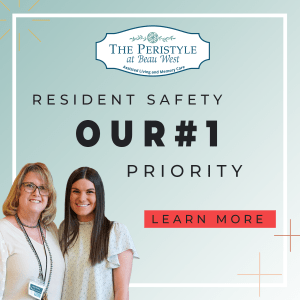 Early symptoms are subtle and grow gradually over time. Friends and family are usually the first to notice changes in someone with early Parkinson's. They'll notice an arm or leg that doesn't move normally or a lack of facial expression. Symptoms usually begin in one limb of the body or on one side of the body. As the disease builds, it will start to affect both sides of the body. Before experiencing the four major symptoms listed above, one might deal with constipation, sleep problems, restless legs, and decreased ability to smell. Symptoms of Parkinson's can progress over time so checking for worsening abilities is key to helping someone with this disorder.
Treating Parkinson's DiseaseThere is no cure for Parkinson's disease, but surgical treatment, medication, and certain therapies can help relieve some of the symptoms. Speech, occupational, and physical therapies are recommended before taking medications. There is also strong evidence to suggest cross-fit can help reduce common symptoms of Parkinson's disease. Common pharmaceuticals for Parkinson's include the following:
Dopamine increasing drugs
Drugs that can help control nonmotor symptoms

Helping Someone Manage Parkinson's DiseaseManaging Parkinson's disease alone is an incredibly difficult task. When you have a movement disorder, everyday responsibilities are exceptionally challenging. Offering to help someone you love with Parkinson's disease can make their life much easier. Even small tasks such as picking up groceries, doing the laundry, or cooking meals can go a long way.
Exercise is especially important for someone with Parkinson's disease as it can help the brain use dopamine more efficiently. You can do something as simple as taking a walk with them or even do a cross-fit class.
The Peristyle at Beau West Can Help
Learning about Parkinson's disease is the first step in helping someone you love manage the disorder. You'll have a better idea of what to expect from the progressing disease by gaining more knowledge, so we hope this article has been beneficial. As Parkinson's disease worsens, a senior might need care around the clock, especially if they are starting to suffer from memory loss. At Peristyle Beau West, we specialize in caring for individuals with Parkinson's disease and memory loss. Please contact us today to tour our wonderful community in Mandeville, Louisiana.